Who We Are
Kingsport Press Credit Union is a not-for-profit financial cooperative based in Northeast Tennessee. Unlike a bank, we are member owned and pass our earnings back to our members in the form of higher savings rates and lower loan rates. We invest in you.
We have no hidden agendas, and we pride ourselves on serving our customers well. You can trust that you'll get honest, straightforward answers, and you are always dealing with local people. We are small enough to know you but large enough to handle your finances. We offer competitive, simple financial products that are affordable and easy to understand, such as:
Free debit cards and checking accounts
Competitive, low-rate loans with flexible terms
Other free and low-cost services
Digital banking products for our on-the-go members

October 31, 2023
| | |
| --- | --- |
| Loans: | $56,668,439 |
| Assets: | $79,631,707 |
| Members: | 7,302 |
| Deposits: | $68,301,743 |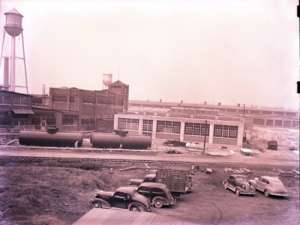 Early in the 20th century, the management of Kingsport Press, Inc. and Holliston Mills, Inc. felt the need to assist their employees through the economic depression. By pooling resources together, they realized they could help one another. Permission to organize a credit union was granted, and Kingsport Press Credit Union was organized and officially chartered by the Tennessee Secretary of State on November 23, 1930, as the first state-chartered credit union in an industry in Tennessee.
The purpose of this credit union was to satisfy the financial needs of Kingsport Press and Holliston employees by promoting savings and making loans at reasonable rates of interest.
Around 1960, Holliston Mills broke away to become an entirely separate credit union on their own. KPCU relocated from a small office inside the Kingsport Press plant to the current West Center Street facility in 1992. The first Church Hill Branch was constructed and became operational in 1982, adjacent to the plant; it relocated to the new Silver Lake facility in 2003.
United Credit Union merged with KPCU in 2001, providing us our United Branch on McKinney Avenue in Rogersville. In 2016, we built a new Rogersville branch at 102 Sneedville Pike.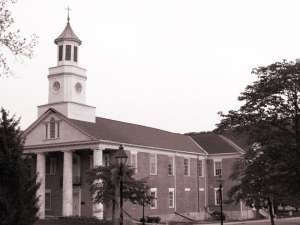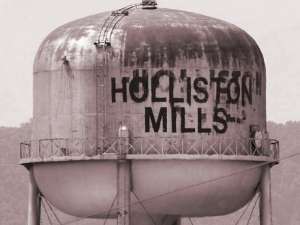 Holliston Mills chose to merge back in with us in 2006, giving KPCU the branch in the Holliston LLC plant.
Over the years, Kingsport Press, Inc. was sold numerous times and finally closed in 2006. However, the Credit Union is strong and successful and continues to now serve the whole community! Now, anyone who works, lives, worships, or attends school in Sullivan County, Hawkins County, Kingsport, TN, or Johnson City, TN is eligible for membership.